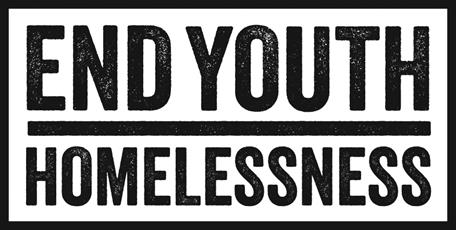 The EYH alliance believes that 7 asks based on family, jobs, housing and health need to become a reality to end youth homelessness.
80,000 young people experience homelessness in the UK every year. We want these young people off the streets and into a home and a job.
The End Youth Homelessness Alliance is a group of charities and businesses that have joined forces to raise awareness, gather support and lobby government to make a change.
Prevention, housing and employment are our main focus. We want to change national and local policy to ensure a positive future for homeless young people.
We also want to see opportunities for homeless young people to grow, so want businesses in the UK to get on board and offer training, work placements and apprenticeships.
Pledge your support here
More than 60 per cent of British adults believe the government must make ending youth homelessness a priority, according to a new ComRes poll for Centrepoint.
The poll has given further weight to Centrepoint's assertion that an increased investment in affordable housing is urgently needed.
The greatest support for government action on youth homelessness comes from London and the south east, where 1,600 people were seen rough sleeping by outreach teams between November and December 2013.
The End Youth Homelessness campaign, led by Centrepoint, is urging Chancellor George Osborne to address the huge shortage of properties in the public and private sectors that young people on benefits can afford to rent – by 2021, nearly 150,000 properties available at low rents will be needed to meet the need of young people alone.
Irresponsible
Figures released last week showed that the number of UK properties empty for more than six months has now reached over 230,000 – more than enough to support the homeless young people of the UK if the government brought them back into use.
At present, young people helped by homelessness charities are becoming trapped in hostels and, unable to move out, they are preventing other vulnerable young people from receiving help.
Responding to the poll's results, Centrepoint's Chief Executive Seyi Obakin said: '80,000 young people face youth homelessness in this country every year. It's an issue that demands greater government action, and clearly the public agree.
Centrepoint Chief Executive Seyi Obakin
'Much has been made of the housing crisis, but too little has been done to address the dire shortage of properties the poorest in our society can genuinely afford to rent.
'Young people we've helped are now ready to work and live independently, but they're left with nowhere to go. Letting this situation continue would be wholly irresponsible. It's not only bad for young people, but bad for the economy.
'Investing in unemployed young people and truly affordable housing is a no-brainer for politicians of all parties. Intervening now will not only help reduce homelessness, but it will also save the country money in the long-run.
Centrepoint have also released a open letter  from Paul Noblet  Head Of Public Affairs at Centrepoint. In his open letter he discusses the aims and outcomes of the EYH campaign.